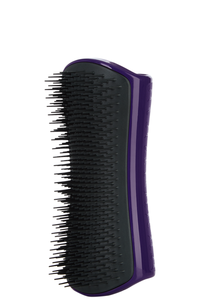 Tangle Teezer Deshedding Purple & Black
This palm friendly brush is ideal for de-shedding double-coated dogs, the ergonomic shape helps reduce wrist sprain during periods of brushing, making your life easier.

Using patented two-tiered teeth technology, the longer teeth gently remove dirt, reaching confidently down to the undercoat, the shorter teeth pick up loose hair. In Purple & Grey, you'll love it as much as they do.