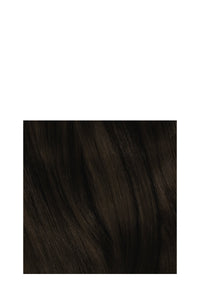 My Hairdresser Colour Cocktail - The Natural Brunette
Finding the right shade of Brown can be tricky, so my custom combination of two Natural Brunettes gives you a pillowy, sheeny Brunette without your Hair being weighed down in Colour. My breathable, Brunette hues bring Light into your Hair giving you an uncomplicated silky and shiny Dark Brunette thanks to my 1/2 x 3 Dark Brown and 1/2 x 5 Light Brown Colour combination.
Suits: Cool and Warm Skin Tones
1 x 60g 3 Dark Brown Colour.
1 x 60g 5 Light Brown Colour.
2 x Pair of Disposable Gloves.
Mix either with No Lift Developer or 20 Vol Developer - Always use with My Hairdresser developer.
Click on the link to the article how to mix colours: