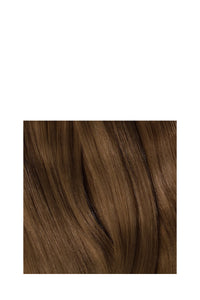 My Hairdresser Colour Cocktail - The Hazelnut Blonde
My perfect Colour combination is the Medium Blonde you've been looking for. Full of rich, glossy Natural hues and finished with a soft Golden glow, my nutty Blonde tones plump and brighten your Hair, leaving it with a scintillating shine. I'll let you in on a secret, I have a particular knack of being able to cover really, really stubborn White or Grey Hairs using my 1/2 x 7 Medium Blonde and 1/2 7.3 Golden Blonde combination that brings the vibrancy back to your Colour. 
1 x 60g 7 Medium Blonde Colour.
1 x 60g 7.3 Golden Blonde Colour.
2 x Pair of Disposable Gloves.
Mix either with 20 Vol Developer or 30 Vol Developer - Always use with My Hairdresser developer.
Click on the link to the article how to mix colours: