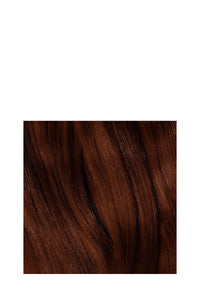 My Hairdresser Colour Cocktail - Chestnut Brunette
My voluptuous, chunky Colour hue combination of Golden and Copper blend together to fill your Hair and Skin Tone with glowing Warm hues. My Warm Colour formula enhances and brightens your Hair with a healthy boost of Chestnut Brunette Tones that creates bounds of volume thanks to my 1/2 x 5.3 Golden Brown and 1/2 x 6.4 Dark Copper Blonde combination.
1 x 60g 5.3 Golden Brown Colour.
1 x 60g 6.4 Dark Copper Blonde Colour.
2 x Pair of Disposable Gloves.
Mix either with No Lift Developer or 20 Vol Developer - Always use with My Hairdresser developer.
Click on the link to the article how to mix colours: