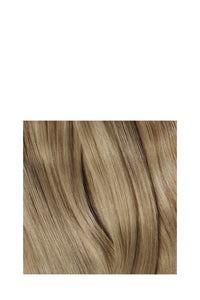 My Hairdresser Colour Cocktail - Butter Blonde
My friends would describe me as creamy and buttery, I would probably add succulent to the list because my perfect balance of Cool Beige and Natural Blonde Tones are just that. I'm known for the way I smother your Hair with rich, smooth subdued Beige Blonde Tones that casually illuminate your Hair courtesy of my 1/2 x 8.2 Light Beige Blonde and 1/2 x 9 Very Light Blonde combination.
1 x 60g 8.2 Light Beige Blonde Colour.
1 x 60g 9 Very Light Blonde Colour.
2 x Pair of Disposable Gloves.
Mix either with 30 Vol Developer or 40 Vol Developer - Always use with My Hairdresser developer.
Click on the link to the article how to mix colours: