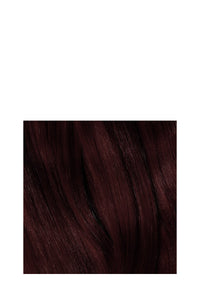 My Hairdresser Colour Cocktail - The Burgundy Brunette
My marriage of velvety Red pigment and smooth Light Brown tones are like your favourite french drop, swirling a luxurious double pigment Brunette blend with flirty Red accents through your Hair. My 1/2 x 5 Light Brown and 1/2 x 4.66 Intense Dark Red subdued blend makes me more inviting to cautious Colourer's who want a hit of multi-dimensional Colour with a high shine finish.
1 x 60g 4.66 Intense Dark Red Colour.
1 x 60g 5 Light Brown Colour.
2 x Pair of Disposable Gloves.
Mix either with No Lift Developer or 20 Vol Developer - Always use with My Hairdresser developer.
Click on the link to the article how to mix colours: