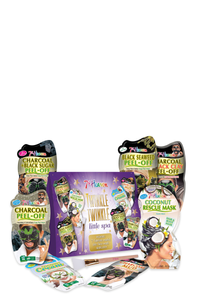 7th Heaven Twinkle Twinkle Little Spa Set
Treat yourself to a spa-like experience of the stars with these luxurious masks. Relax and unwind as the masks work their magic, leaving your skin refreshed, rejuvenated, and glowing. 
With a range of masks including clay, mud, and peel-off masks, you can choose the perfect mask for your skin's needs. Each mask targets different skin concerns, leaving your skin refreshed and rejuvenated.
The included silicone face mask applicator makes applying the masks mess-free and ensures even coverage for maximum effectiveness.